Updated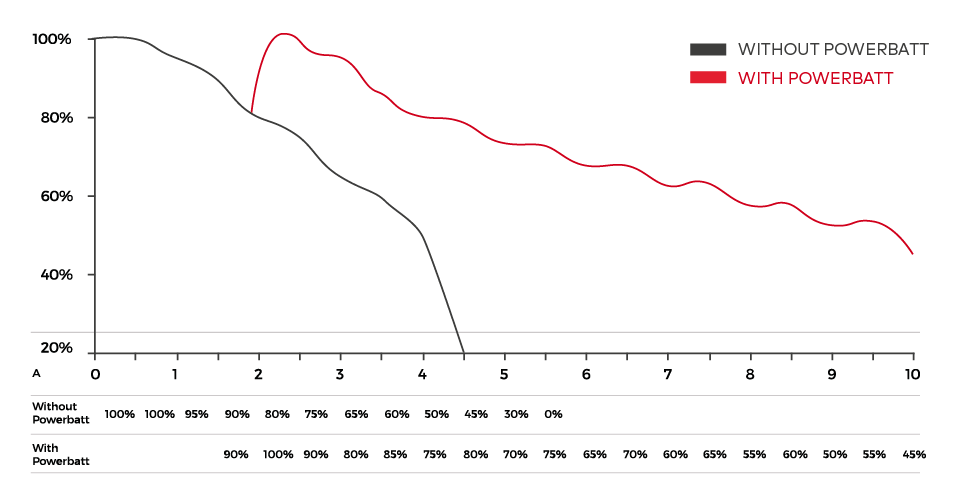 Original article by Press Publications: https://www.presspubs.com/citizen/news/powerbatt-distributer-finds-home-in-hugo/article_e1321a7e-2ae1-11eb-a3c6-ebfb9561d4cd.html
HUGO — A new business, PowerBatt USA, was recently established in Hugo. Its product uses patented technology to double the lifespan of lead-acid batteries.
The company is owned by Birchwood resident Christopher French, who grew up in White Bear Lake.
French explained that the product is new to the United States, but that it was originally developed for the military in Europe back in the 1970s. It took over 25 years to figure out the proper formula to make it work. Since then, other companies have tried but failed.
"It is brand new to the U.S., and we manufacture it here in Minnesota. That was something I insisted on," French said.
French said the product is patented in six countries, but PowerBatt USA has exclusive rights to it in North America.
"Unless we decide to bring someone on as a distributor, we're the only ones in North America with this product," French said.
PowerBatt is added every six to 12 months to a battery's electrolyte mixture (battery acid), according to the battery type. The product prevents early battery replacement and decreases energy consumption while lowering the levels of CO2 emissions and toxic lead waste discharged into the environment, making it a green product.
"For every battery we condition, that's one less battery that gets recycled. About 99% of all lead-acid batteries get recycled. What is not widely known is at the end of that rainbow is an industrial factory smelting the lead down that is in all lead acid batteries," French said.
Previously, French worked in the federal government sector selling computer hardware, software and service. After seven years, he got tired of that work and wanted to try something new.
A sample of the product that led him to later form his company was sitting on his desk, untouched.
"I bought a used vehicle that had a dead battery in it. So, I put in a new battery and was going to recycle the old one, but I thought it was an opportunity to see what this product was. I put a couple of ounces in each cell of the battery, waited about 20 minutes, and then jumped the vehicle and it started," French shared.
From that point on, he knew he wanted to get involved with the product. Some partners in Europe called him directly and said that if he could obtain the financing, he could take all of North America. He agreed.
"Our potential customer market could be an individual with snowmobiles, lawnmowers or vehicles, and then on the commercial end, forklifts and jacks. It's fantastic for mining and forestry because of all the big equipment they use," French said.
Some of the companies PowerBatt USA is working with include Aldi, Ikea and Toyota, as well as forklift and logistics companies and several local firms.
"We are a distributor of PowerBatt. We're starting with commercial markets. We're starting local but have some key areas around the country where we will be reaching out," French said.
Down the line, French said, the next step is to move to the retail end and get the products on the shelves.
French looked for commercial space all over the Twin Cities northeastern suburbs. When he found the space in Hugo, located at 13419 Fenway Blvd. N., he knew immediately it was the right space.
"It's been a smooth transition," he said.
The shop in Hugo is used for several purposes. He hasn't brought employees in because of COVID-19, but he has several local salespeople.
"The shop is for high-level demonstrations for customers. We also use it to recondition batteries that people can bring me or we can buy. We can go to a battery supplier and buy scrap batteries that are about to go to a smelter. We can bring them in, recondition and repurpose them," French explained.
"We can affect carbon neutrality in a positive way right now and save companies money at the same time. We're not trying to figure it out. It's happening," French said.
For distributor or end-user inquiries, contact French at cfrench@powerbattusa.com.